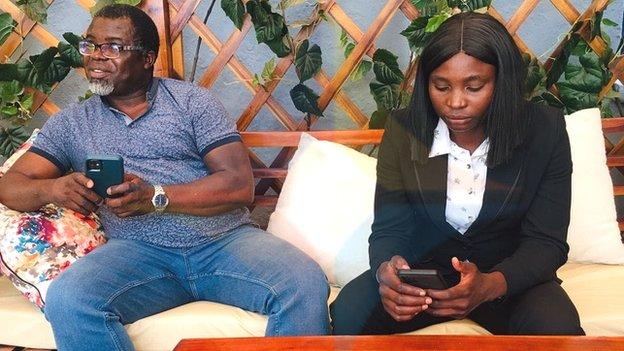 Zambian boxing champion Catherine Phiri has been banned from all boxing activities for two years after being found to be using a banned substance.
The former WBC bantamweight champion tried the diuretic furosemide after he was beaten by Zimbabwe's Kudakwashe Chiwandire on home soil in February.
With his guilty plea, Phiri's two-year ban was postponed until May 2022.
"I would like to apologize to all boxing fans and the nation in general for the negative publicity that my suspension will bring," Phiri said in a statement.
"In my boxing career, I have never taken any performance-enhancing drugs. I have failed many drug tests in over 10 years."
A joint statement from the Zambia Boxing Council and the country's National Olympic Committee agreed with Phiri's assessment, saying furosemide "is not a performance-enhancing drug".
However, this substance, which helps to reduce excess fluid in the body, has been banned by the World Anti-Doping Agency.
"While preparing for the world title fight, I took a drug to lose weight quickly, not knowing it was on the banned list," Phiri said in his statement.
"I did this without the knowledge of my coach and manager. I deeply regret my actions."
"To my fans, I'm back!"
Some fans noticed that Phiri looked thinner in the February fight, and her defeat allowed Chiwandire to become the interim WBC Female Super Bantamweight champion.
Phiri, who held the WBC title between 2016-17, pleaded guilty on May 10 this year after sending his sample for testing in South Africa.
Phiri first fought in 2011 and has a record of 16 of 21 fights, 10 by knockout and all five by decision.